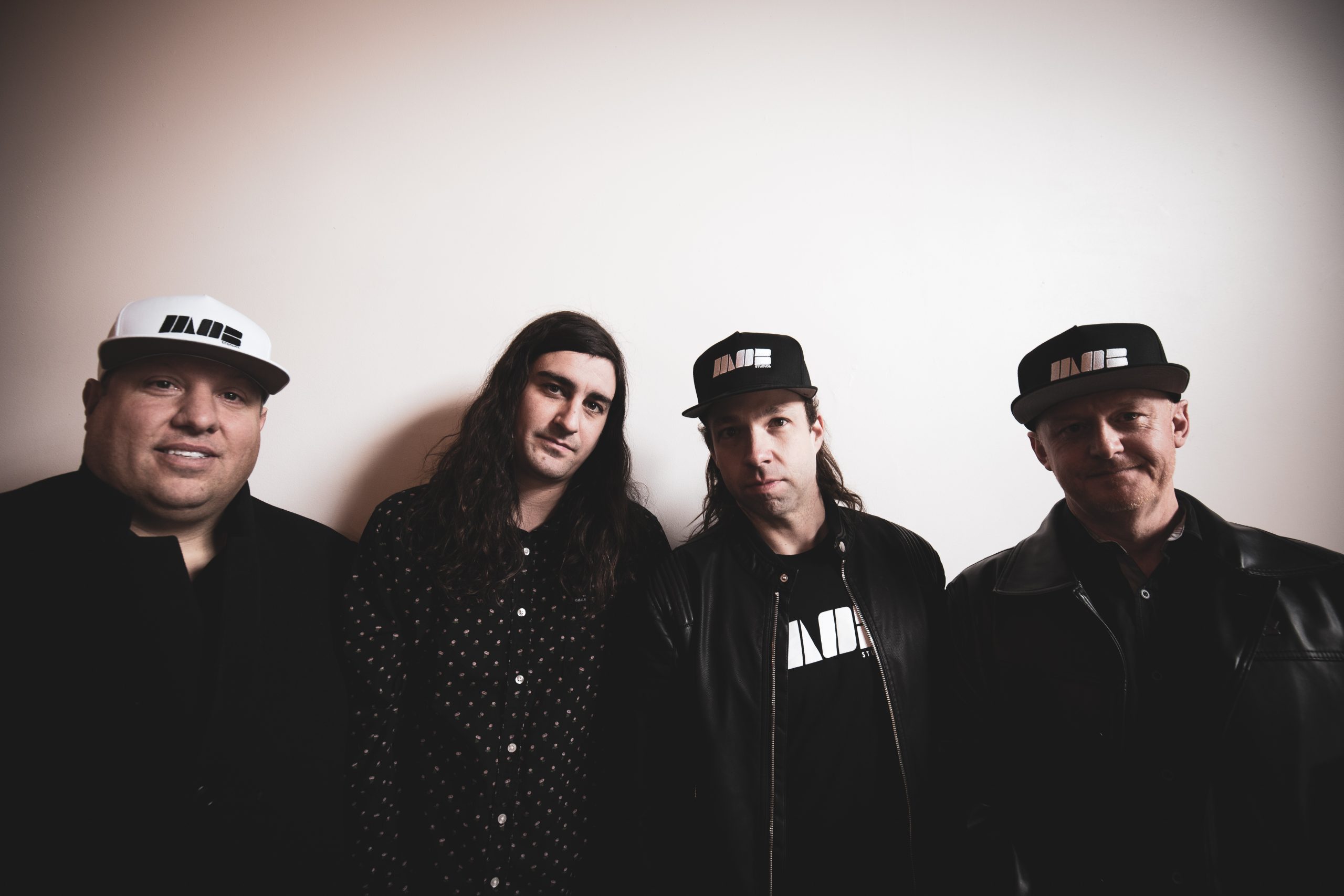 From humble beginnings
M.O.B. Studios was founded in 2008 inside of a gritty 100 year-old live/work warehouse in downtown Seattle's SODO district. We survived off word-of-mouth "advertising" and by running sound at some of Seattle's finest punk rock dives. We recorded mostly local independent groups such as Rat City Ruckus, The Blue Ribbon Boys, Point Three, Vice Versa, ROWAN, Karma Bomb, and Neon Nights.
In 2018, with the help of some amazing investors, we decided it was time to put on our big boy pants and transform M.O.B. Studios from a smelly punk rock crash pad into one of the baddest recording studios this city has ever seen! And one that our friends could actually afford!
To get the best bang-for-the-buck, we augmented our lifelong collection of carefully chosen mics, preamps, outboard and backline gear by scooping up broken stuff we couldn't afford and repairing it. We built DIY gear from scratch. We used salvaged wiring and construction materials wherever possible and did much of the demolition and remodel work ourselves. When that wouldn't cut it, our amazing investors were always willing to spring for brand new gear or hire incredibly talented professional contractors to get the job done!
We are extremely proud of the hours upon hours of hard work everyone has contributed, and the truly amazing space we've created as a result. Thanks again to all of our beautiful friends who helped along the way and anyone who's ever attended a show or booked a session at MOB over the years! We love you all! Extra special thanks to Josh Menashe and Dean Dahley. None of this would've been possible without you guys! Now that we're all done, let's get started!
LET'S PUT SEATTLE MUSIC BACK ON THE MAP!
Studio Gangsters
We've got a great team of talented individuals!
Our Vision
Go beyond the standard "recording studio" model to become a creative hub where artists, bands, and creators of all types can realize their true potential by leveraging a positive and motivated staff with a wide variety of tools in an inspirational environment.
Our Promise To You
The only "attitude" we will have is an upbeat, positive one. Good vibes only!
We will do our best to complete your project on time and under budget.
We will do our best to make your content sound and look amazing.
We will provide a safe, secure, and upbeat environment.
Our History
We've been recording bands at our discreet SODO facility since 2008.
Circa 2008
The original guitar wall!
One of the first projects completed upon moving into our home @ 624 Lander was an 18 foot guitar wall. We had an in-house repair shop for both guitars (Ziko) and amps (Zukas), collectively known as "ZZ Shop".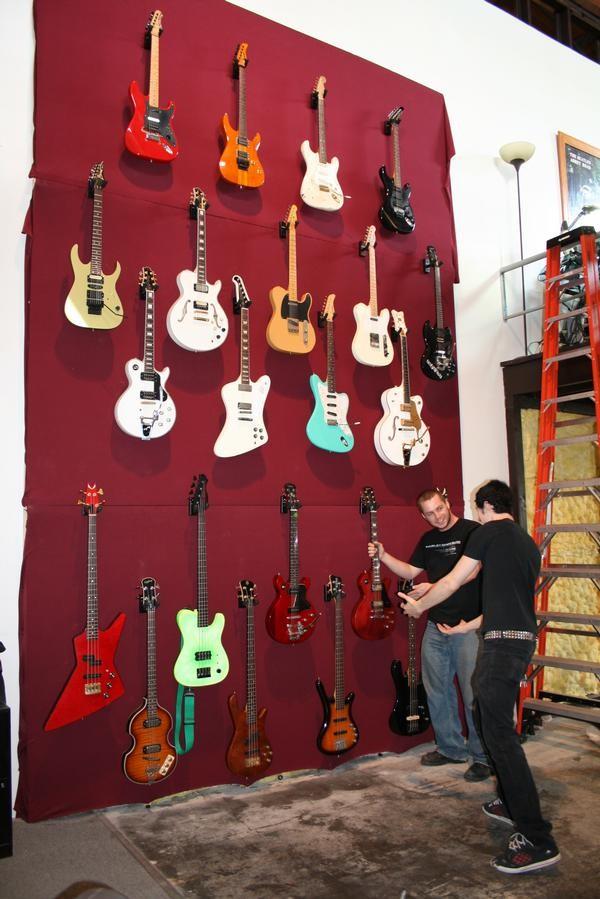 May2017
Ten years of recording, producing, mixing and mastering
Construction of a sister studio, on the Voicer Recording Studio, began in the mid 1990's attracting major artists from around the globe. Sadly, Hurricane Hugo devastated the island in 1989, and the studio was forced to close.
February 2018
Major renovations begin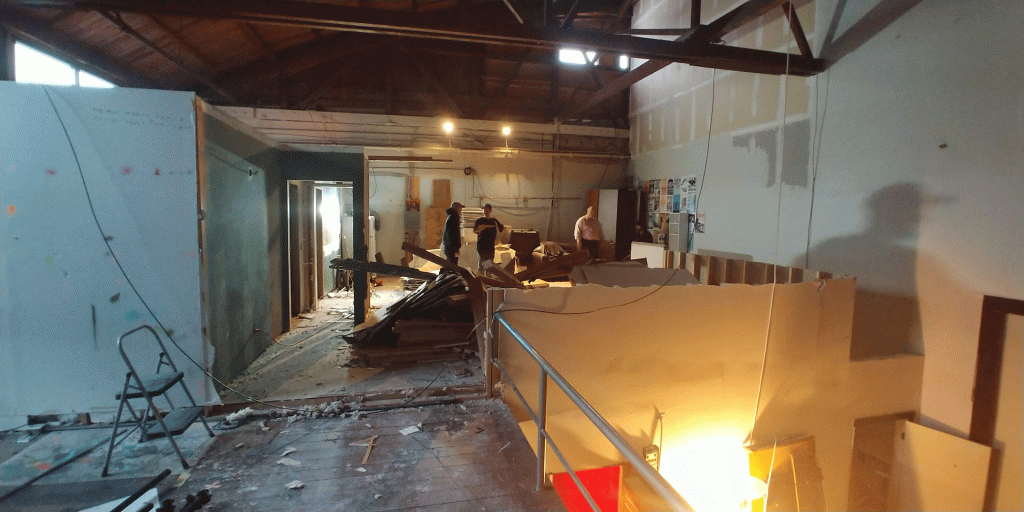 Construction of "MOB 2.0" began in January of 2018. By February, co-owner Dean Dahley had demolished two old rooms, the old kitchen, ripped up most of the flooring, and helped dispose of much of the old tras….er, I mean, treasure. Thanks Dean!  We literally couldn't have done it without you!
April 2018
Interior design brought to you by Shan
™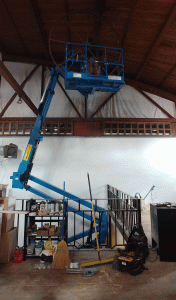 Our main contractor installing the MOB Shandalier. Yes, that is spelled correctly. Thanks Shan!
May 2019
Uh oh…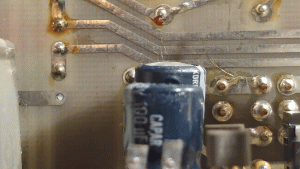 After wiring up the power supply, we found MASSIVE problems. Nearly every capacitor tested was bad, molex connectors and IC sockets were corroded, tons of dead IC's, blown resistors, bad switches, pots, faders, etc. etc. etc. Despite the hundreds of hours it would take to do properly, the decision was made to rescue this beautiful old console from it's more logical fate; being parted out on eBay or junked entirely.
June 2019
After lots of this…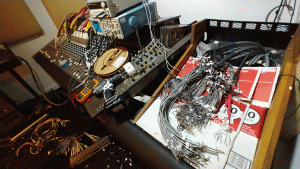 July 2019
…and this…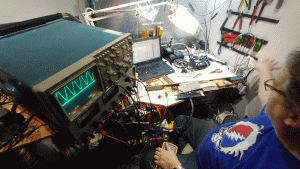 When the going gets tough, the tough get Alden Hackmann from Condor and Bracken Creek Electronics! Thanks Alden!
September 2019
…and finally, calibration!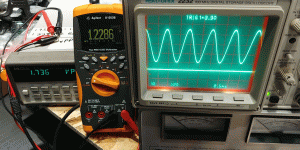 1.23 VAC RMS 1k sine = 3.47 VPP = +4dBu input yields -2dBu nominal internal operating level @ patch out = +4dBu bus out with analog fader @ 0 (after VCA bypass mod). CHECK!
TIME TO ROCK AND ROLL!!!
November 2019
Looks great, sounds AMAZING!
Every audio capacitor replaced with Nichicon MUSE or Panasonic FM. PSU rewired and caps upgraded to Nichicon. All capacitance and voltage values doubled for lower noise and improved low freq response. Ripple on DC output is under 15mV! Stock patchbay upgraded to Switchcraft. Every molex connector, pot and switch cleaned by hand and treated multiple times with DeOxit and Stabilant 22. Several channels custom modified with API-based EQ and preamps by Richie Vee. Vintage op amps and Transamp modules in several channels replaced with high-performance discrete op amps and Sonic Imagery Labs fully balanced differential output amplifiers for a cleaner, more modern tone if desired. Calibrated all i/o to factory spec.
We couldn't be happier with the results. THIS CONSOLE SOUNDS AMAZING!!! Warm, fuzzy, fat, smooth, silky, low-noise floor with tons of headroom! It is especially great on rock, funky R&B/soul or anything with analog vibes! If you bring the talent, it can do the Staxx, Motown, Muscle Shoals or 70's rock thing for days!
December 2010
Our First Video Project!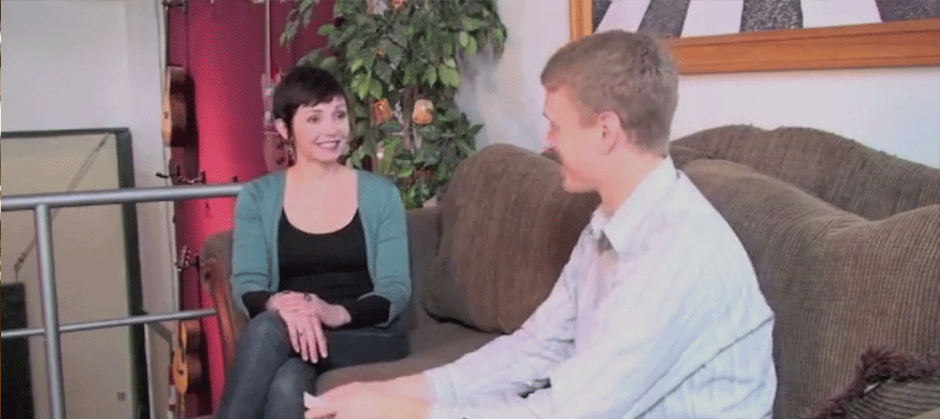 This was our first foray into video! An interview shot on a Canon T3i with stock lenses and ISO about three stops too high. it was a valiant effort for a buncha audio guys. Oh, how did we ever get by without a built-in waveform monitor?
December 2015
Our 7th Annual MOB Christmas Party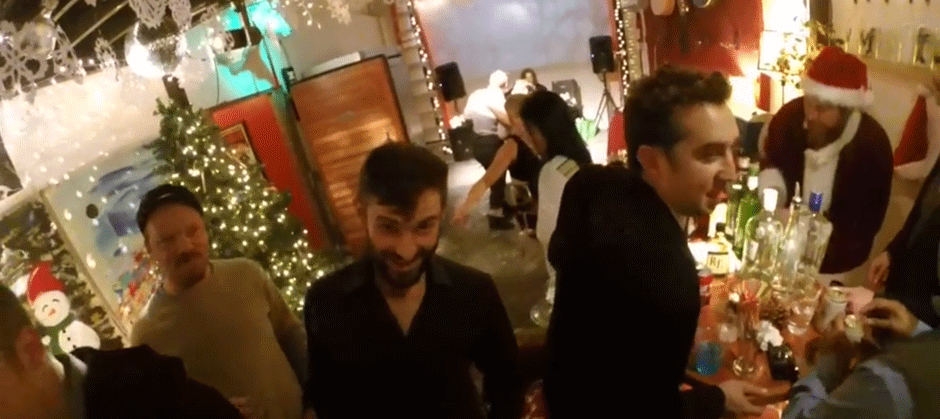 MOB has always thrown over-the-top Christmas parties, complete with fully decorated tree, a custom designed set for Santa pictures, and musical entertainment. This year's guest artist was Gary Lee Rollins.
March 2018
Starting to look like a studio!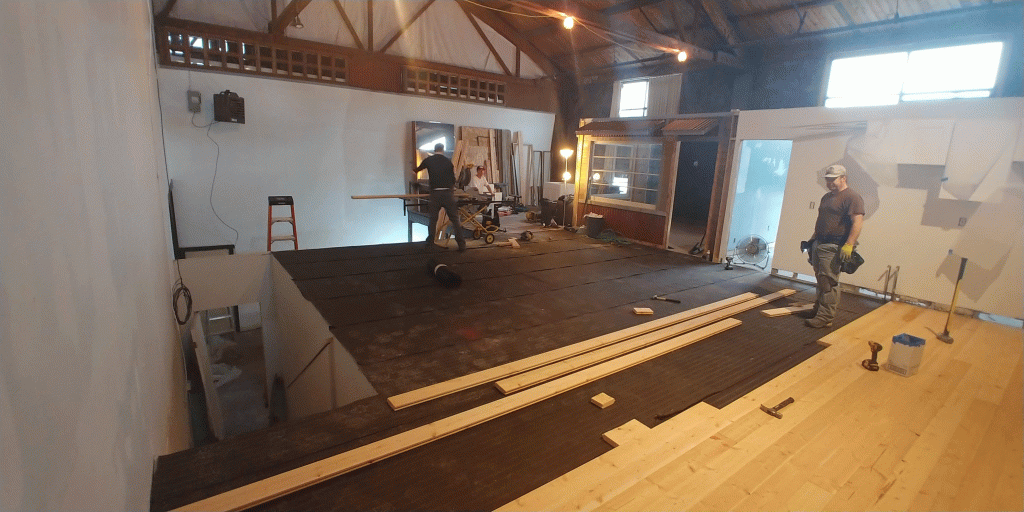 With our old subfloor pulled and some cosmetic touches beginning to appear, Chris Gohde starts on installation of our new flooring.
Later March 2018
Zech inspecting the third level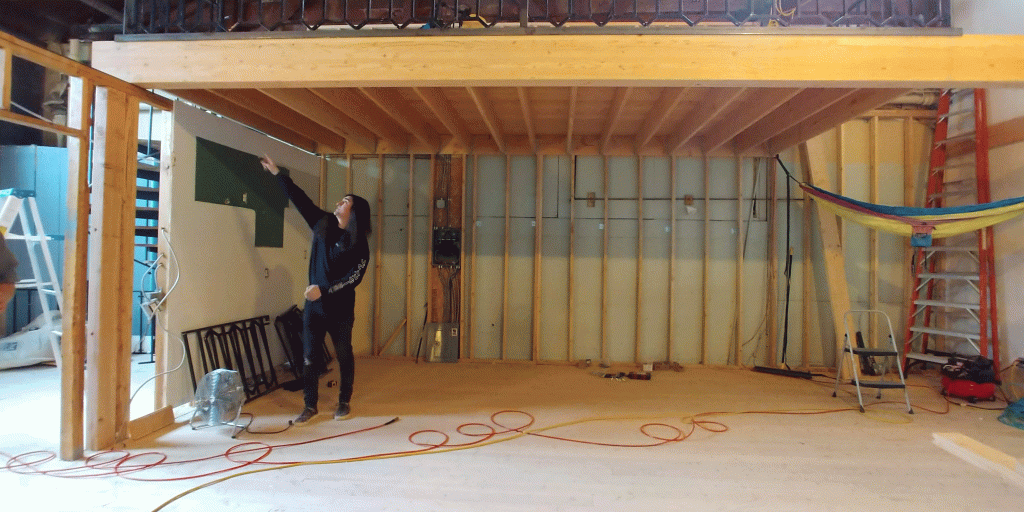 April 2019
MOB 3.0 begins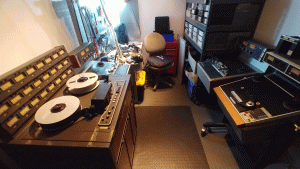 Just as we began nearing completion of MOB 2.0, we acquired several tape machines, mics, monitors, a ton of patchbays/wiring and broadband absorbers, diffusers and acoustic treatment from the old Art Institute! Time to take this remodel to the next level!
April 2019
24 track tape necessitates a 24 bus console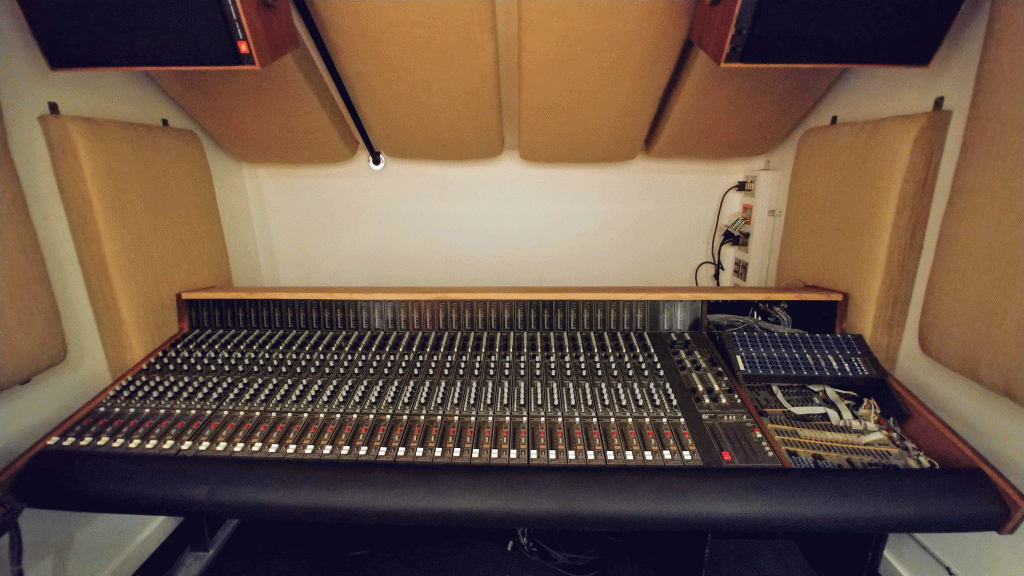 Our Sound Workshop Series 40 console before ground up restoration, mods and upgrades.
If you want to live track to all channels of a 24-track tape machine, plus mix down 24 channels completely analog, you need a minimum 24 bus, 24 channel mixing console. Not wanting to compromise on a mediocre mixing console, Evan decided to embark on a mission to completely restore and customize a 1970's Sound Workshop Series 40 console designed by API engineers who brought you such famous circuits as the 550 EQ and 312 mic pre. Great! Should be a piece of cake, right? Right?! Yeah…
Hell 2019
…and this…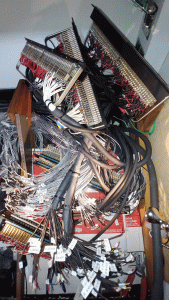 Every….single….wire. Stripped, tinned, tested, labelled, soldered with normals, retested, squeezed into the tiny little rack space of the stock patchbay, and tested again, then terminated on the opposite end, hooked up, and tested again.
August 2020
All done! It's show time!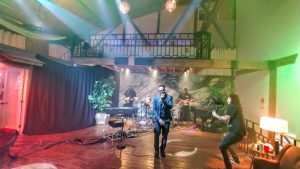 One of our first projects since officially opening as "MOB 3.0" was a music video and live recording for Dwele that looks and sounds amazing! Special thanks to his amazingly talented band of local Seattle cats! Check out our content page for a sneak peak!